As the Claretians sought to better establish themselves in the United States in the early 20th century, they sent more priests and brothers from the European provinces to mission across the country. There was an immediate need to create a house where these foreign Claretians could attend school and, vitally, learn English to serve the needs of their flocks.
Following in the footsteps of many other Catholic congregations of men and women, the Claretians set their sights on Washington D.C. In November 1922, the Claretians purchased two houses adjacent to the campus of Catholic University of America to serve as a temporary college. The houses, first called "Claretian College" served as a community where Claretians could live and attend language classes, as well as for young men in formation to complete their theological studies before ordination. In addition to their formal studies, the priests served as chaplains and filled in at nearby parishes when they were needed.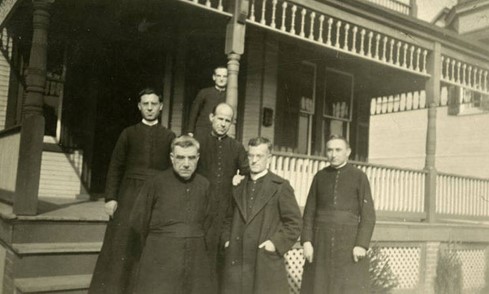 The early years of the community were difficult. The already old houses were uncomfortable in the variable climate of the capital city. Brother Raymond Pratdesaba led repairs and built the chapel, but, to the dismay of the community, he was called away to serve in Chicago within a year of his arrival. Many of the Claretians had difficulty learning English, with some members of the congregation expressing doubt over what they felt was proving to be a failed experiment. However, the community persevered. The uniquely Catholic environment created by the nearby university provided an ideal environment for Claretians still in formation, as well as for the recently arrived European Claretians acclimating to American culture.
As the ranks of the congregation grew, the rooms were filled with American-born Claretian students who lived in community together while completing their studies at Catholic University of America. After 35 years, it was clear the two old houses could no longer meet the demands of the congregation. In 1956, ground was broken for a new building, and, after a year of construction, the new House of Studies was ready for its first residents in 1958.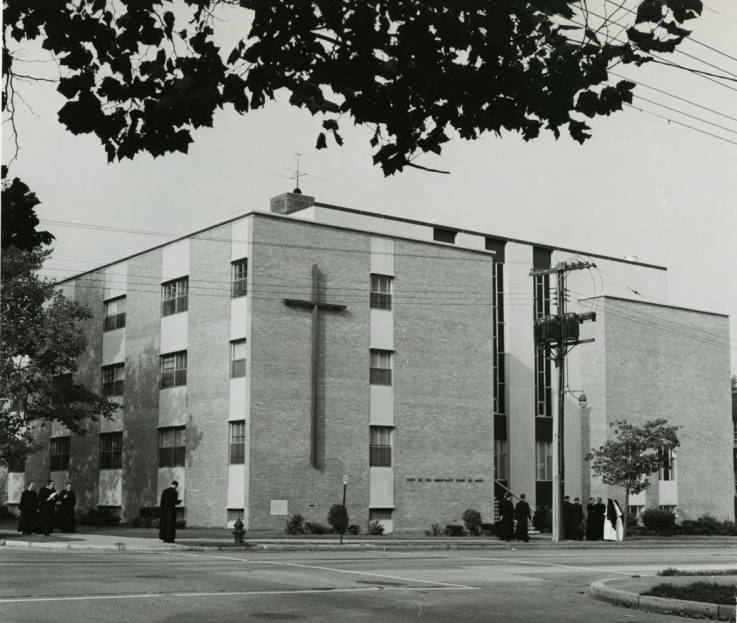 The increased capacity of the community in Washington, D.C. enabled Claretian provinces in Spain to send their students across the Atlantic to finish their studies while learning English, but the new changes of Vatican II led to dwindling enrollment and the large facility was no longer necessary, especially with the experimental changes the Claretians were making to the formation process. The building was sold in 1973 and is now the site of a cosmetology school. Although the House of Studies closed in Washington D.C., the spirit of the multicultural school has remained integral to Claretian formation.