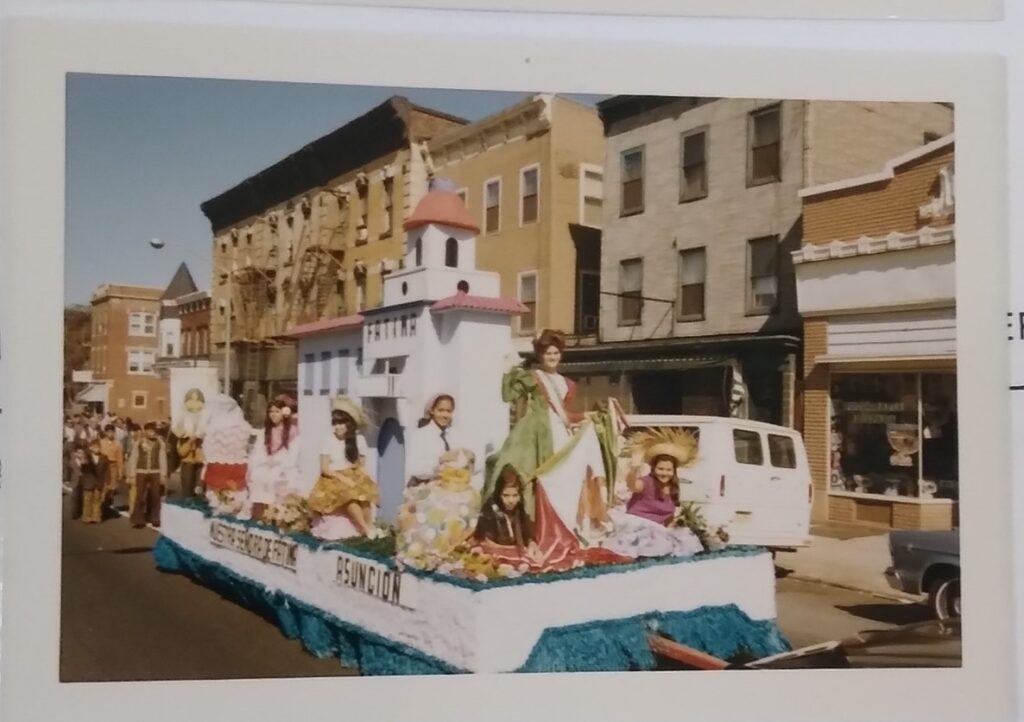 On a picture perfect, late summer day in September 1968, people lined Smith Street in downtown Perth Amboy, New Jersey, to watch the Desfile Hispano Americano. Puerto Ricans made a strong showing in the parade organized by the city's newest parish, Our Lady of Fatima. The Guayanilla Social Club's float cruised down the street: white-gloved young women waved at spectators from atop a vivid green hill, with faux palm trees, a casita, and a red hammock that swung in the breeze. The Puerto Rican Community Council drove a gray convertible festooned with red streamers and the American flag. Dominicanos had an orange and purple float. On foot, a woman in a mini dress and a white-suited man proudly carried a large Dominican flag: behind them marched Dominicans of all ages. Latino-owned businesses also joined the parade. Migdalia's Bridal Shop showed off a tux-clad groom linking arms with a bride all in white; the pair topped the wedding cake-like float. The Quiñones Travel Agency's float conjured a jet plane in flight. Included in the procession was the festival's reina, Miss Hispano America: perched on a red throne, in a butterscotch yellow gown and white stole, the bespectacled winner waved to all along the parade route.
 The Hispanic parade showcased a growing Latin American presence in Perth Amboy, a longtime Euro-Catholic stronghold. The parade included staples of old Perth Amboy. Five high school marching bands, led by baton twirlers, sounded their way through the downtown. A contingent of Perth Amboy's police officers marched in formation. A pair of baseball players solemnly bore a large photo of the late President John F. Kennedy. In this small industrial city, long home to the Irish, Slovaks, Hungarians, Jews, and Poles, the Spanish-speaking community had clearly come to make it their own, "flooding our city with music and flags."
The flourishing community's Catholic elements could not be missed. The parish float of Nuestra Señora de Fatima featured women in an array of folkloric costumes, suggesting their diverse Latin American origins. Behind them came the parade's largest group: some eighty men of the parish's Santo Nombre (Holy Name Society). In jackets and narrow ties, they filed in three dignified rows. This highly-organized society knit together Spanish-speaking men, keeping them connected to their faith and their new-found parish.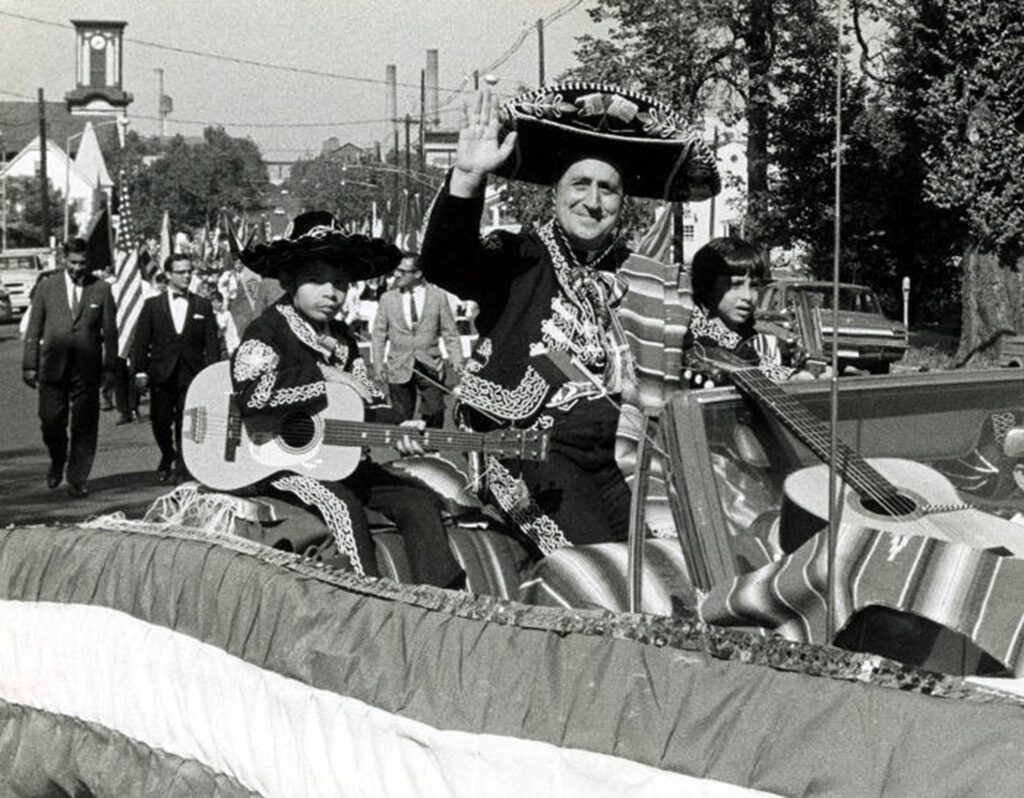 A year later with a yet larger Latino population, Perth Amboy mounted another parade. Fr. Raymond Bianchi CMF, the Grand Marshal, dressed in a charro suit with a matching sombrero, was all smiles on Smith Street. The Claretians, Our Lady of Fatima parish, and the "Spanish community" sponsored a Latin American Heritage Banquet at the local ZPA hall (Zjednoczenie Polakow w Ameryce, Unity of Poles in America). Fr. Bianchi gave the invocation. Guests dined on prime rib and stuffed cabbage rolls. Puerto Rican-born Chuito Velez and his orchestra played and couples danced to mambos, boleros, and bugaloo. Mayor James J. Flynn, then in his fifth term, spoke. Mr. Ignacio Cruz introduced the new reina, Miss Linda Marrero. The evening's proceeds added to funds for a long-dreamed of new church. After twenty years in make-shift worship spaces, in September 1971, the new Our Lady of Fatima opened on Smith Street. Puerto Rican and other Latin American católicos now had a modern, spacious home of their own in Perth Amboy.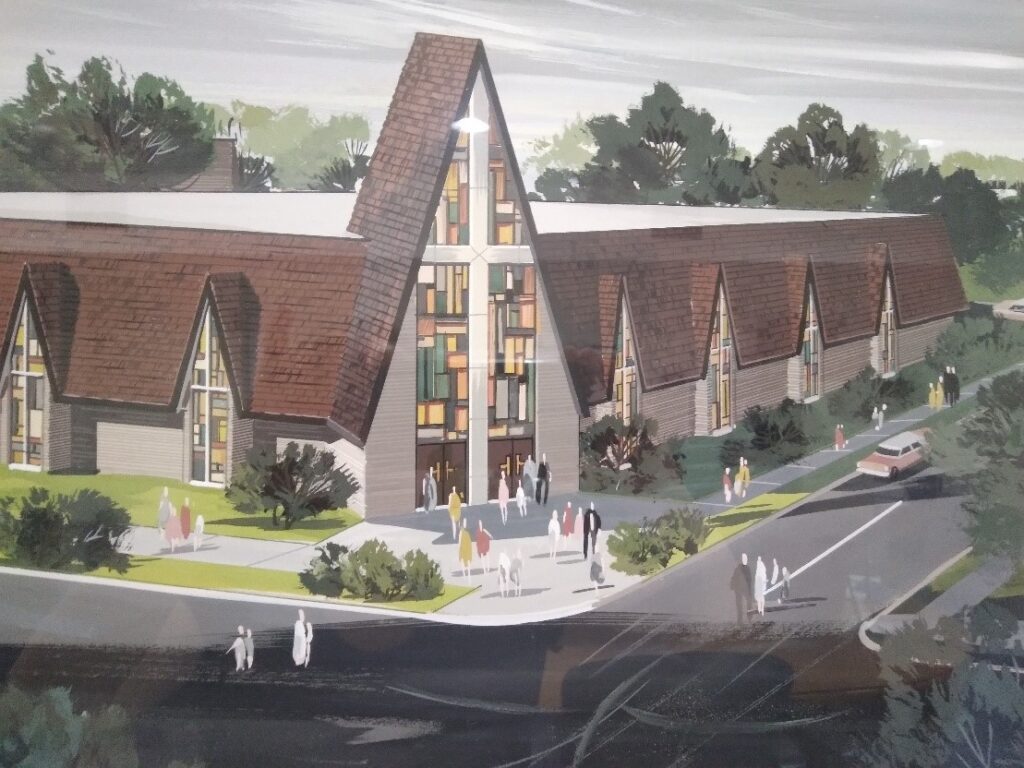 Deborah E. Kanter wrote Chicago Católico: Making Catholic Parishes Mexican (University of Illinois Press, 2020). Her forthcoming book focuses on the Claretian Missionaries in the US and the creation of a national Latino ministry, 1902-2020. Thanks to Dr. Thomas Rzeznik for his input on this essay.