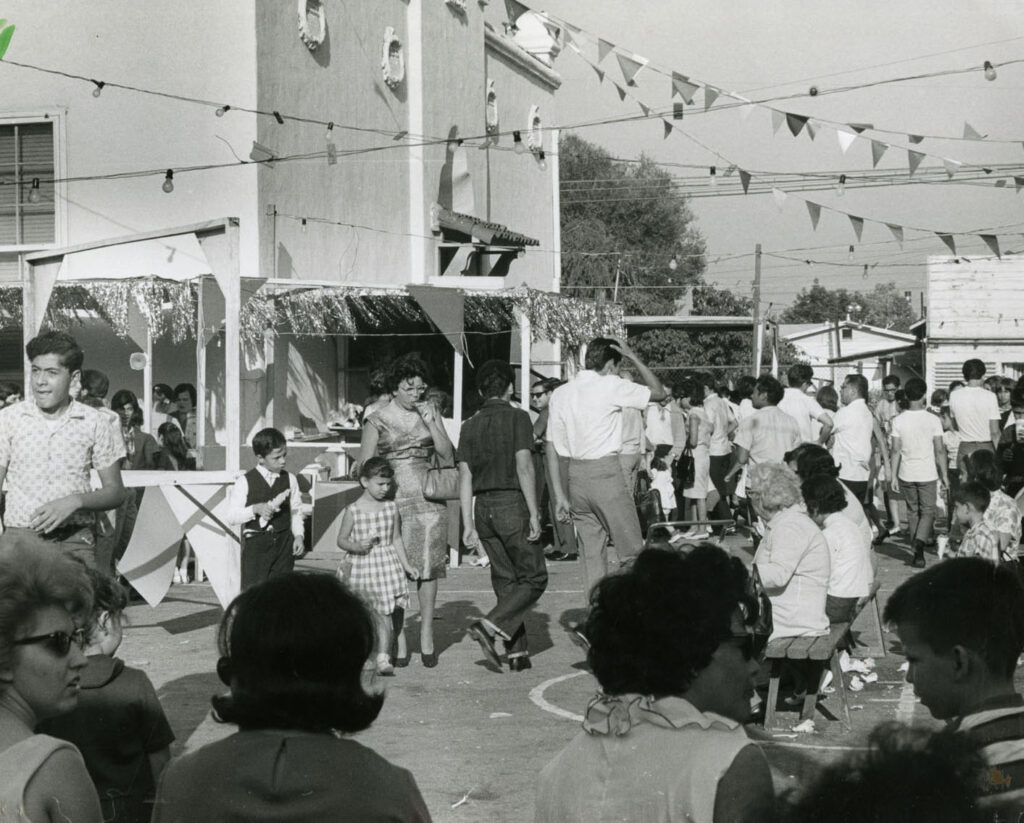 Fiesta. Carnival. Kermesse. Jamaica. All of these titles describe the annual fundraising fairs at Latino parishes across the country. Since the 1910s the Claretian Missionaries and lay leaders in the US have organized these community-based events and they continue to do so today. St. John the Evangelist Church, a former Claretian parish in San Marcos, Texas, will host its 75th Fiesta this Labor Day weekend. As many parishes ready themselves for a late summer fair, let's drop by for a taste from then and now.
Imagine the hot summer days in the shaded groves around St. John's in San Marcos. Picture the rows of colorful puestos lining a couple of heat-baked Chicago blocks, barricaded from traffic for the weekend. Or recall the cooling nights at Our Lady of Solitude Church on a school playground transformed into a midway in the middle of East Los Angeles. People dressed up a bit as they would see old friends and maybe meet new ones. No one could resist the wafting smells of tostadas, enchiladas, popcorn, and as the day turned to twilight, beer. Under a tent, the Mexican bingo tables filled with abuelitas who could play several boards of lotería at once. Their American grandchildren sat by their side, maybe struggling to divine the Spanish canto de lotería: "La cobija de los pobres . . . El sol!  Pórtate bien cuatito, si no te lleva el coloradito . . . el diablo!" The sisters from the convent, next to the parish school, strolled through the fair. Dressed in their black habits, they took in the festive evening, waving hi to their students from last year. Kids loved that parents were always willing to buy a little extra at the kermesse, a soda pop, an elote, maybe an algodón (cotton candy). All good, reasoned parents, the money was for the church.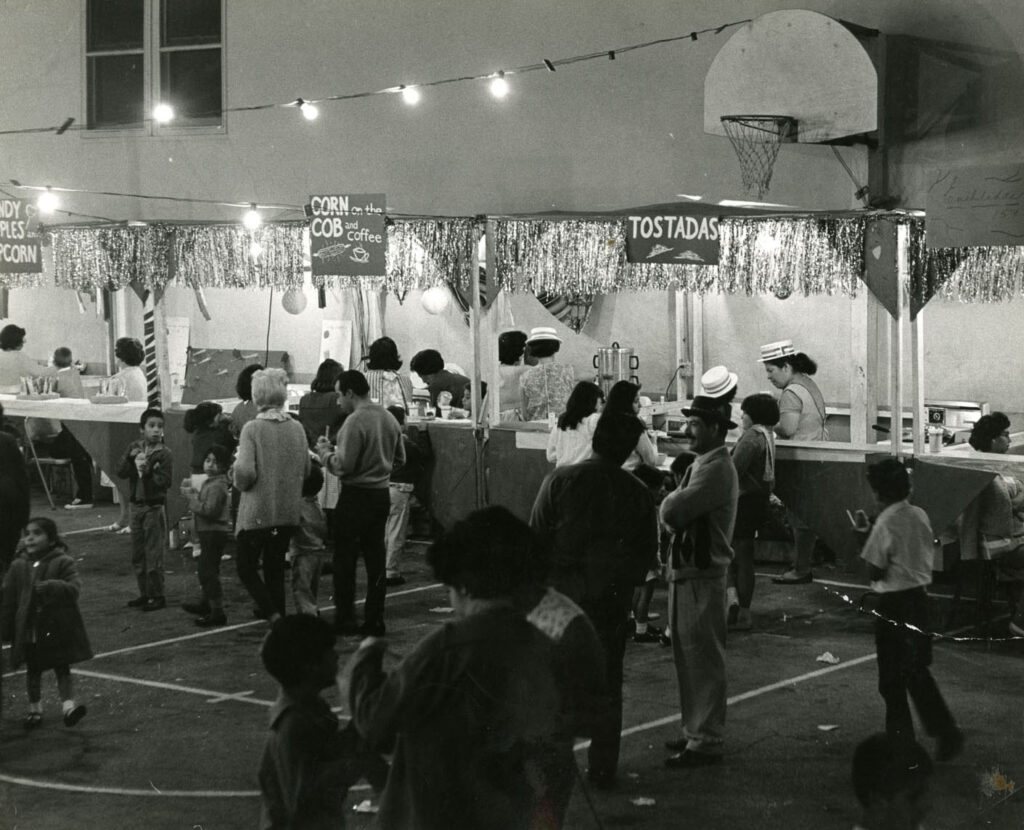 At night, the music seemed to grow louder. These days, it's Tejano, banda or house music. Couples take to the dance floor, many remembering bailes in their pueblos back home. The guadalupanas on their feet for hours, anchored to a hot griddle, prepare and sell endless plates of enchiladas. People buy tickets for la rifa; if I win the raffle, I'll win a new car, or a t.v. If not, ni modo, it's all for the church anyways.
Deborah E. Kanter wrote Chicago Cátolico: Making Catholic Parishes Mexican (University of Illinois Press, 2020). Her current research focuses on the Claretian Missionaries in the US and the creation of a national Latino ministry, 1902-2020. She enjoys helping at the kermes at St. Procopius Church in Chicago, even when it's hot.