Two transplants from Spain, dressed in black clerical suits and collars, walked through Chicago's bustling Loop on August 10, 1936. Fr. Aloysius Ellacuria, CMF, rector of the fledgling St. Jude Seminary, walked alongside Fr. Antonio Catalina, CMF, pastor at Our Lady of Guadalupe Church. They chatted, en castellano, about the business at hand: the purchase of "City View Farm" downstate. As the seminary completed its third scholastic year, everyone agreed that the Claretian school needed better, larger facilities: el rancho seemed just right; a new permanent site for the seminary.
Nearing their destination, 1 North LaSalle Street, the two priests craned their heads to admire the 49 stories that soared above them. Their lawyer, Mr. McCabe, ushered them into the lavishly detailed lobby, noting that this was one of Chicago's tallest skyscrapers. The three men had a few moments to take in the lobby's deep green marble walls and elegant Art Deco detailing. Finished in early 1930, 1 North LaSalle exuded wealth and progress, amidst the prolonged years of economic depression. Fr. Ellacuria might have admired the polished brass ducks, recalling the water birds in his childhood village of Igorre in Vizcaya.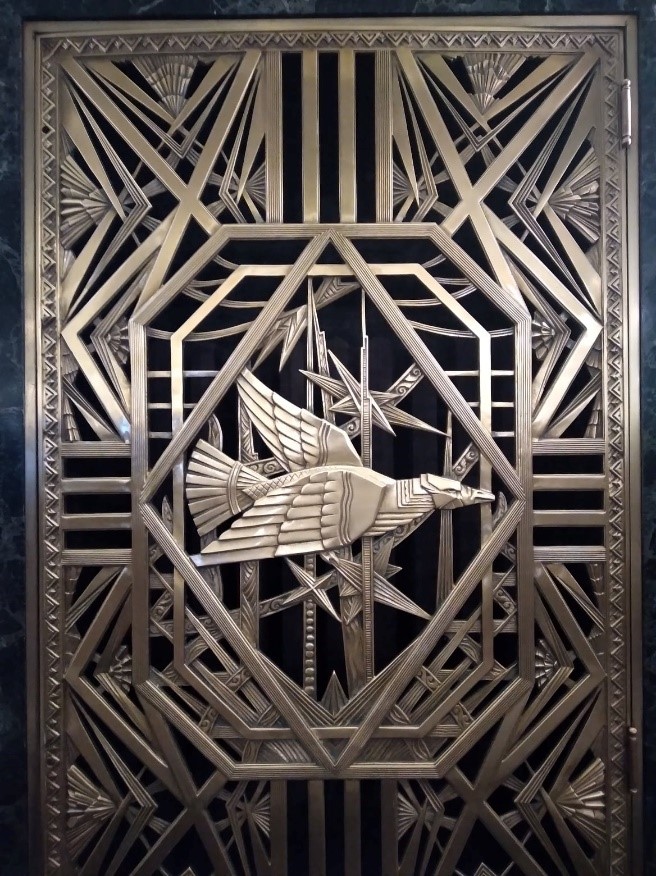 The elevator boy took them to the 29th floor: home to the Union Central life Insurance. The company held the deed to the failed farm that the Claretians sought. The priests signed the contract, paid a $500 deposit, and obtained the 75-acre farm. Given St. Jude's low enrollment, this $5,850 purchase was a gamble. Furthermore, a seminary would need to be designed and built at a much higher cost.
Ellacuria recorded the Loop address and specified the 29th floor. He had never before been in such a tall building. Having arrived in the US only six years earlier, the 31 year old priest reflected on the fact that he, as his Congregation's representative, was undertaking important business with American stakeholders. He, a farm boy from Igorre.
Deborah E. Kanter wrote Chicago Cátolico: Making Catholic Parishes Mexican (University of Illinois Press, 2020). Her current research focuses on the Claretian Missionaries in the US and the creation of a national Latino ministry, 1902-2020.